There's a drought of quality dreadlock technicians out there!
Updated: Mar 12, 2019
Why the UK and beyond needs better Locticians with recognised qualifications
Contrary to popular belief there is a shortage of Dreadlocticians! Sometimes on the surface of things it seems like everyone knows someone that can do it. Your mates sisters aunty's cousin who just got back from Goa has a 45 minute window every other Sunday, but mysteriously no one can get hold of her and if you do manage to book with her, she'll probably cancel on you. Sound familiar?
It's high time people had something to choose from. After all if you're going to be paying a premium for your dreadlock care appointments, you want to be sure that they're actually doing your dreads some good in the long run. You want to make sure that they're are making them stronger, not weaker. You want to be able to trust that your Loctician really knows what they're doing and are efficient with the time you're paying for.
So why up to now has there not been a way to check the credentials of all of these dread workers that are popping up here there and everywhere. There are picture galleries of course, but if you're getting dreads for the first time it's difficult know what what you're looking at and what to look for. How should you know about how it should be done to achieve a healthy full and voluptuous head of dreads? You have to literally and trustingly put your head in the hands of those you have just met through instant messenger and in most cases hope for the best...It would be quite easy in this mine field to pay £600+ for a short and sparse set of dreads. With visibly large gaps showing your scalp to the world and a halo of fuzz and uncomfortably large sections you will start to wonder if you were 'ever meant to have dreads in the first place' only to be told to wait and be patient. That in time they will mature and that all dreads look a mess in the beginning!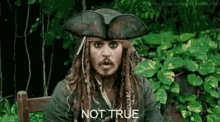 So we find ourselves in this situation of being spoilt for choice but upon closer inspection there being a total drought of experienced and wise dreadlock stylists, present company accepted i'm sure!
I am Jordan from Elemental Locks and My business partner in crime is Mandy from Hypknotic. The two of us have been working as Locticians in the UK and beyond (independently from one and other) for 20 years and have learned a lot along the way.
Mandy is in Peterborough and is a mummy of two tiny ones, and I have spent a lot of my time moving around and relocating to various cities with my 2 cats, settling once and for all back home in Suffolk. Work wise very rarely find ourselves anything other than completely over subscribed. We have bookings months and months in advance and some times that means letting people down. I think we both agree that we will go through phases of desperately trying to keep everyone happy by trying to take on way more work than we can handle which can, if you're not careful, lead to burn out or injuries! But why is there such a demand when there are so many others out there doing what we do?
Our work schedules in the past have not necessitated us using any clever social media marketing campaigns. Our websites were self built and we haven't spent the big bucks on advertising in magazines. It seems to me that when someone makes the decision to have dreads installed, they often don't exactly know what they want. They know it when they see it though and they see it in our work. Being oversubscribed already, you can hopefully understand why we are not intent about taking our techniques and secrets to the grave.


Our mission now is to raise the standards up to a higher level, and create a qualification that can be recognised by clients to ensure they are getting the best work for their money and not getting ripped off. When we achieve this it will also create a distinction between the self taught masses (Nothing wrong with self taught as long as the work is of a high quality, but how can you tell until you've paid the money?) and those that are properly trained, have insurance, and are paying their taxes! We want to train Salon staff too, so that each establishment can have their expert to refer to when someone with dreads walks in through the doors. No more guesses and rumours over what can and can't be done! There is a gap in the market for sensible, skilled, trained Locticians. But we can't do this without you.
If you would like to know more about our courses that begin in April In Norwich, moving on to Glastonbury and then Yorkshire click the link to www.beejam.co.uk and follow us on Facebook and instagram!
Hashtags BBZ
#beejam #dreaducation #dreads #dreadphilosophy #dreadlockcourses #dreadlocktechniciancourse #dreadlockstraining #professionaldreadstylist #dreads101 #adifferentperspective #ukdreads #learndreadlocks #independanteducation #Dreadlocks #jobseekers #beyourownboss #trainedlocticians #dreadlockcours #dreadscourse #Hypknotic #elementallocks #ukdreads